Contact Us

Mailing Address
P.O. Box 2439
Abilene, TX 79604
Shipping Address
3444 North 1st Street
Suite 400, Abilene, TX 79603 

325-698-4370 - office
800-234-7995 - toll free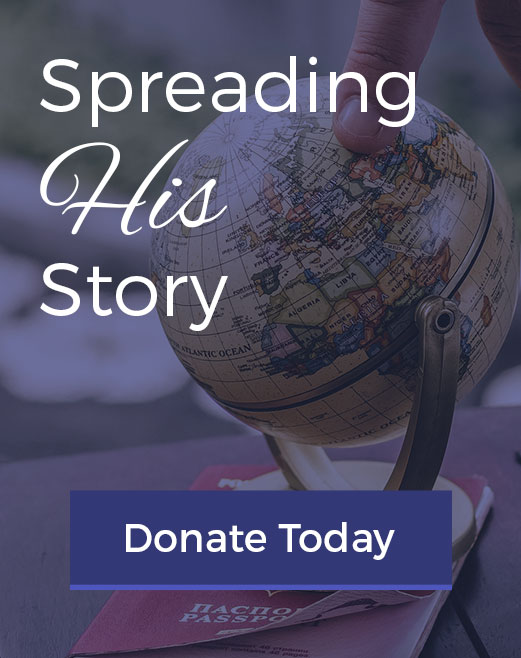 Frequently Asked Questions
The Herald of Truth is a ministry focused on sharing the story of Jesus. We believe every person deserves to hear that message in their own language and in formats easily understood in that language.
What is our mission?
At Herald of Truth, we have one mission: Evangelize. Not only do we want people to hear the Good News, we want them to act upon it. We want them to spread the pathway to salvation. We want them to share the story of Jesus.
What is our vision?
We believe passionately in helping God's church fulfilling their commission of "going and making" so that, once again, all folks in the world will know, and respond to, the story of Jesus.
Why do we care about "unsaved" people?
The apostle Paul reminds us in his letter to the church in Philippi that there will come a time when "every knee will bow" before God (Phil. 2:10). So, we believe we have a biblical mandate to help as many as possible bow their knee as baptized believers in God's mercy, love and redemption.
How can I volunteer?
You are the backbone of what makes our efforts successful!
We are always looking for opportunities to help passionate people support our cause and share our ministry with those in their community.
Request a "volunteer" application by emailing us at info@heraldoftruth.org. This begins the volunteer process. We want to help you use your talents and resources to be successful.
Don't be surprised if we ask to share your volunteer story so others can know how they can help more folks know the story of Jesus because you cared enough to help.
How can Herald of Truth help my church?
We believe our experience and wisdom can help your church if you are interested in sharing the story of Jesus (evangelism) with the people who live around you. We are blessed with insights to encourage your church in disciple-making (helping folks commit their lives, energies, resources and faith to Jesus).
What percentage of my gift is used for the mission?
Great question! Every dollar supports "the mission." Each dollar provides success in sharing the story of Jesus in different ways.
Right now, we strive to conform with accepted giving standards like the BBB Wise Giving Alliance Standards for Charity Accountability. So 100 percent of your gift is designated for the mission of the Herald of Truth. Approximately 75 percent funds our programs, projects and events, while 25 percent offsets our support infrastructure through the office.
When considering how your gift is used remember that true indicators of a nonprofit organization's performance is transparency, governance, leadership and results.
Hopefully, you will discover that we always stand accountable with answers about how your gifts are used. Your trust undergirds the success of every opportunity in sharing the story of Jesus.
Is Herald of Truth under the oversight of an eldership?
Yes. We answer to the eldership of every congregation that financially supports our ministry.
How can I make an in-kind donation?
Almost every non-profit organization and charity eagerly anticipates your willingness to give tangible items (i.e. furniture, clothes, books, etc) to help the folks who benefit from each organization. It's important to remember that not every item is useful to every cause!
We will gladly accept in-kind donations of items that can benefit our combined efforts to share the story of Jesus. What are some of these items? Bibles. Study and reference material.
Other examples of in-kind gifts that benefit the Herald of Truth? Automobiles. Land. Homes.
What will we do with your in-kind gift? Well, with most donations of homes we can sell the residence for the best price in the market to use these funds for current and future programs and events. The same with your gift of land. Automobiles? Again, most will be sold for the benefit of sharing the story of Jesus to help us add new opportunities to reach more folks. It's possible that your vehicle donation will result in meeting the transportation needs of our staff.
Please consult with your tax assistance provider about what in-kind donations are eligible for a tax donation and requires a donation receipt.
Is Herald of Truth connected with a specific church?
We have found that the Church of Christ best models God's Word.
When I make a gift to you, what do you do with my information?
First, thank you! We're honored you made the decision to help others hear the story of Jesus by making a gift to the Herald of Truth. Your information is treated with respect and your relationship (whether a new relationship with your first gift or our ongoing friendship with your continuing gifts) is taken seriously. Please review our privacy policy, www.heraldoftruth.org/privacy, to understand the safeguards placed around your name and information.
Not everyone in our ministry has access to your information. Only those responsible for maintaining our database and those tasked with communicating our story will have the right of entry to your file.
You can request your information to be anonymous and we will honor your request.
What can I expect after I make a gift to you?
The beginning of a long and joyous relationship!
Seriously, the answer depends on your gift. Normally, you will receive a gift receipt letter within 72 hours of your gift arriving in our office. At year-end, for gifts of totaling $250 or more you will receive your tax letter.
How can I unsubscribe from your emails or be removed from your direct mail list??
We are responsive to your requests regarding communications about what happens because you are involved with our ministry.
So, if you elect to unsubscribe from our emails or be removed from our mailing list, the process is simple. To prevent any misunderstandings or ill intent by someone else, we ask you to submit your desires in writing. This also provides a proof of your wishes.
Simply email our Donor Management Coordinator, Kay Talley, ktalley@heraldoftruth.org, with your intentions and, hopefully why you are making this request. Then, you will receive a reply within 48 hours confirming the completion of your request. At this point, you will no longer receive communications from us.
How can I honor or remember someone with a gift to you?
Simply identify the person you want to honor, or remember, when you provide your donation.
Once your gift is processed, that individual, group or individual's family, will receive an acknowledgement card announcing your kindness and love. You will receive a gift receipt letter confirming your gift was received and successfully processed.
How do I schedule an event with Herald of Truth?
Contact our Vice President, Joey Roberts, joey@heraldoftruth.org, to determine your goals and time-frame. You will receive a link to our online event kit for easy download (i.e. Herald of Truth logo, information page containing facts about our ministry, posters, "rules" explaining suggested event ideas and notes which events are prohibited.
We will provide support as you believe it is needed.