ABILENE – Herald of Truth mourns the passing of Landon Saunders, who passed from this life on Nov. 14, 2023.
Saunders started his Heartbeat radio program in the 1970s as a pilot program under Herald of Truth, and then it moved on to be its own ministry program in Houston and then New York City.
Jesus said, "If anyone would come after me, let him deny himself and take up his cross daily and follow me." HTM President Greg Swindle said the Matthew 16:24 verse reminds him of Saunders.
"This man of God, Landon Saunders has gone home," Swindle said. "His long and remarkable journey has been completed. Landon's lifelong service to Christ, His Church and countless souls continue to be felt through his legacy because Landon followed Christ.
"Herald of Truth was honored to be a part of his ministry in his broadcasting the story of Jesus to the world."
Saunders will live on through the archives and in the hearts of many. His legacy will continue throughout history; however, Swindle added, "His impact will continue into eternity. For this, we give glory to God."
Swindle added HTM joins the many others in prayer for the days ahead as people who knew Saunders look for comfort in the his hope for resurrection promised by his Savior.
"On behalf of the entire HTM ministry family, our love and heartfelt condolence is extended to the Saunders family."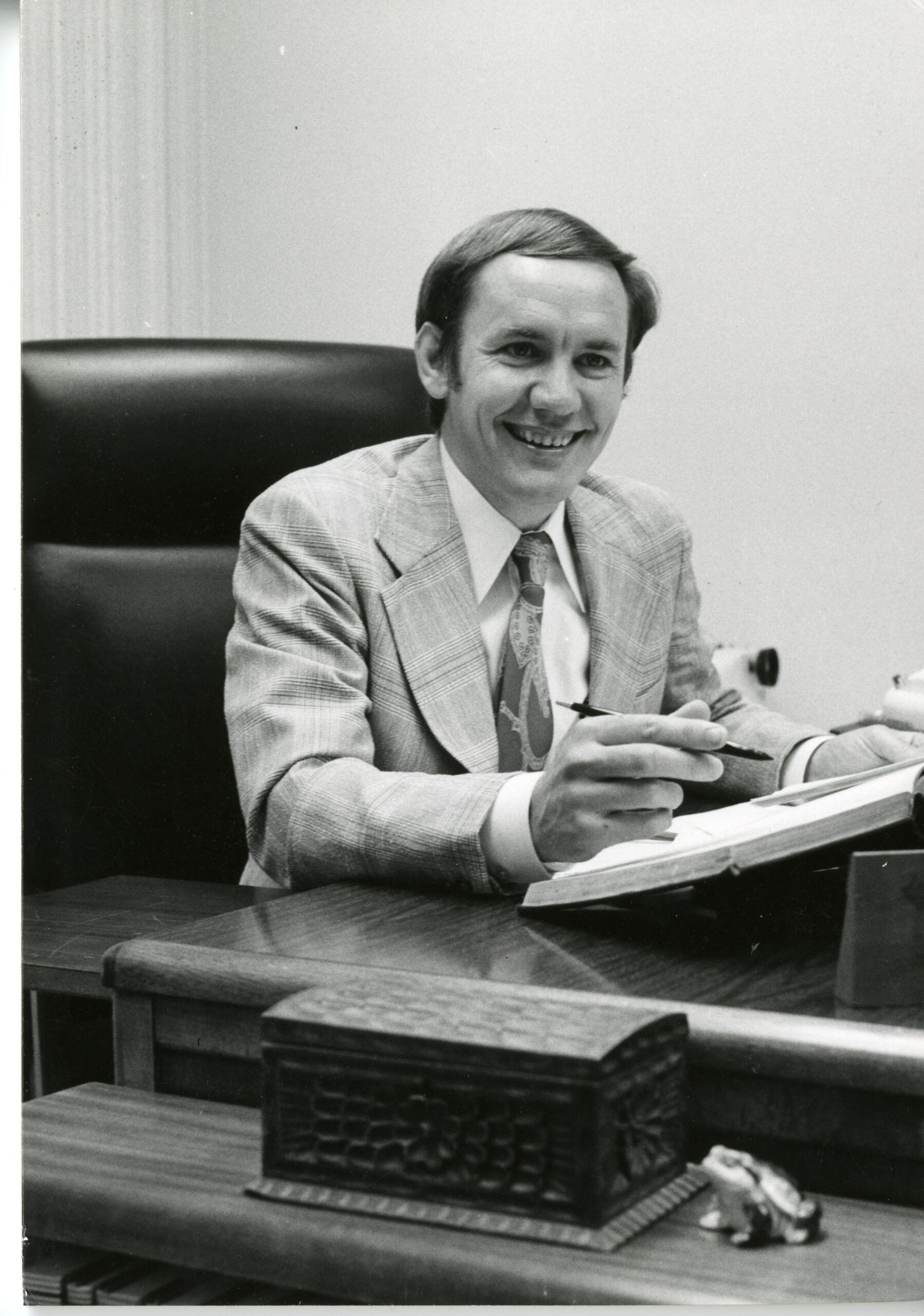 Photo courtesy of HTM archives at ACU Digital Commons