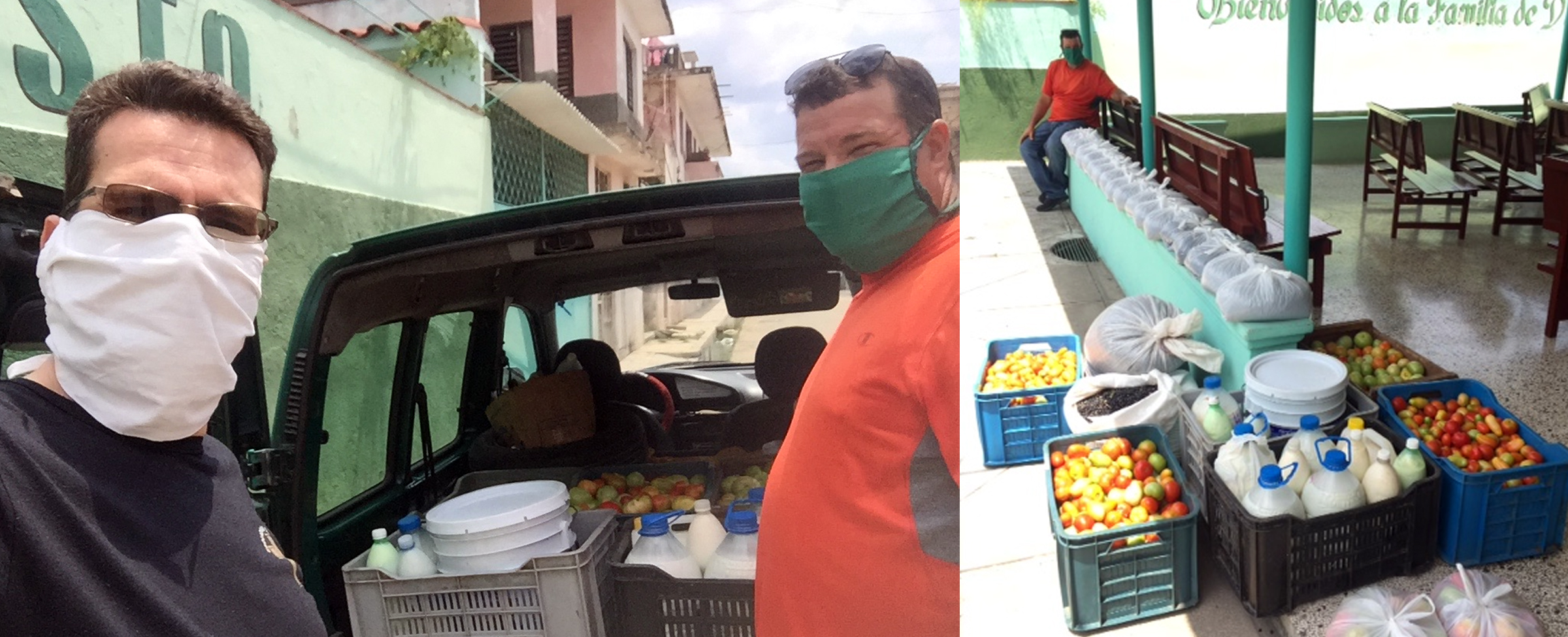 What does farming have to do with evangelism? In Cuba, it has a lot to do with it.
Tony Fernández, Herald of Truth's representative in Cuba, has been working with the Mananatial de Vida (Wellspring of Life) farm since 2008. With the help of some Brazilian Christians, Tony purchased the land and got a Christian family to take over the running of the farm. Since then, those few acres of soil have blessed the lives of many.
As Cuba faces increasing food shortages, this work of the church has become more and more important. Besides providing food for many of the church's members, the farm also supplements the needs of a local nursing home and a children's home. Without this aid, many of these people would go hungry.
In addition, every morning the Matanzas church hosts a breakfast for the elderly. Many
older people in Cuba struggle to find sufficient food, living on very restricted incomes. A significant number of those that come each morning only eat one meal per day: the cup of fresh milk and sandwich they get from the church.
When hurricanes strike the island, the church is quick to respond. Tony loads up his Peugeot panel truck and heads out with food and other supplies for those affected by the storm. The farm provides the resources they need to provide these goods quickly and efficiently.
The significance of the church's work has not gone unnoticed by the government. During the COVID-19 health restrictions, the church received special permission to continue bringing food from the farm, even as other traffic was forbidden. The church has received additional acreage because of how well they have managed the small amount they had.
The community has noticed as well. The church continues to flourish and grow, with new congregations being planted year after year. Herald of Truth continues to broadcast two 15-minute programs each week on Transworld Radio. Both programs are heard by thousands across the island. Before the pandemic shut down most services, our office in Matanzas was receiving hundreds of responses each month.
Jesus said, "In the same way, let your light shine before others, that they may see your good deeds and glorify your Father in heaven." (Matthew 5:16)
Thanks to support from people like you through Herald of Truth, the Matanzas church will continue to do just that.
Will you help us? Are you willing to help us evangelize Cuba and fill both the physical and spiritual hunger in that country?
Press On!
Greg Swindle
President
Give to the Cuba ministry TODAY